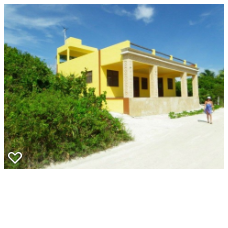 What a ride! Eleven years ago, we tired of the "All-Inclusive vacations". And decided to just go for it. We hopped in a Jeep and drove 4hrs south of Cancun to discover Xcalak. A small fishing village, with a coastline dotted with with other dreamers.
We put a ton of work and love into building Casa del Phi and couldn't be more proud of what we accomplished. It's a layed back  winter escape for these Canadian snow birds.
Tracy, an RN. She enjoys getting away from those 12hr shifts at the hospital. She loves to read, and keep in touch with the girls. She's a pro at picking out fresh produce from the grocery truck, and whipping up a batch of the BEST homemade guacamole. A perfect companion for corn chips and a cold cervesa.
Ivan, a software developer. He can work from anywhere with internet. But in the sun he limits his work hrs to the AM. In the afternoon, he would rather socialize or work away at small projects around the casa.
While we both love our casa. We love the friends we've made in Xcalak the most. Many have become like family.